ZORAN MUSIC – the fascination of painting
This largest Mušič exhibition ever shown with a museum claim presents around 180 works by the international artist from 21 private collections!
PDF folder for the exhibition (260Mb)
The show covers all subject areas: landscapes of Dalmatia, Tuscany and Umbria, portraits and genre scenes of farmers and fishermen, cityscapes from Paris and Venice as well as paintings from his famous Cavallini series. These representations of horses became a symbol of freedom and humanity. Also part of the exhibition: his touching and equally shocking works from the series "We are not the last" from the 1970s – testimony to the indelible trauma of his experiences in the Dachau concentration camp.
For the first time, works from the world's most important COLLECTIONS will also be on view. The "Collectione LIA and MAURIZIO ZANEI" from Trieste, the "LAH CONTEMPORY" collection from Switzerland and the "Collectione SONJA STANGELJ" from Modena.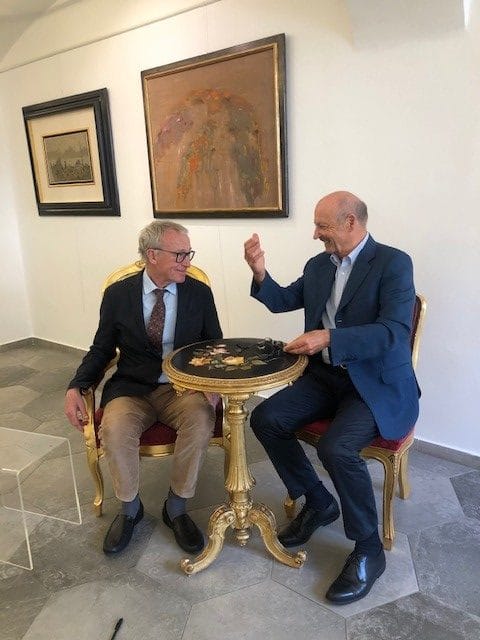 Curated by Siegbert Metelko. An exhibition in collaboration with Galerie Magnet.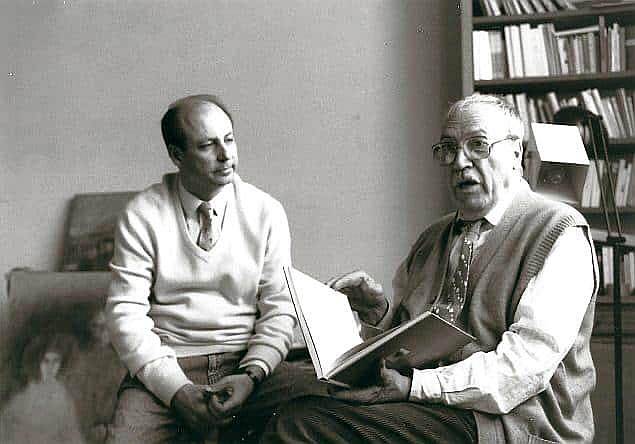 More information about Zoran Music can be found here on the extensive music information platform.
Note: As part of the large presentation in the Stadtgalerie, around 50 paper works, donated by Zoran Mušicˇ to the city of Klagenfurt from 1992, will be shown in the adjoining rooms – LIVING STUDIO – from January 23 to March 1, 2020.
Opening on January 23, 2020 from 6 p.m. to 7 p.m.
SALE EXHIBITION
Parallel to the exhibition in the Stadtgalerie, the Klagenfurt Magnet Gallery, Theaterplatz 5 (Fuggerpalais) shows drawings and oil paintings for sale.
Opening on January 23, 2020 from 6 p.m. to 7 p.m.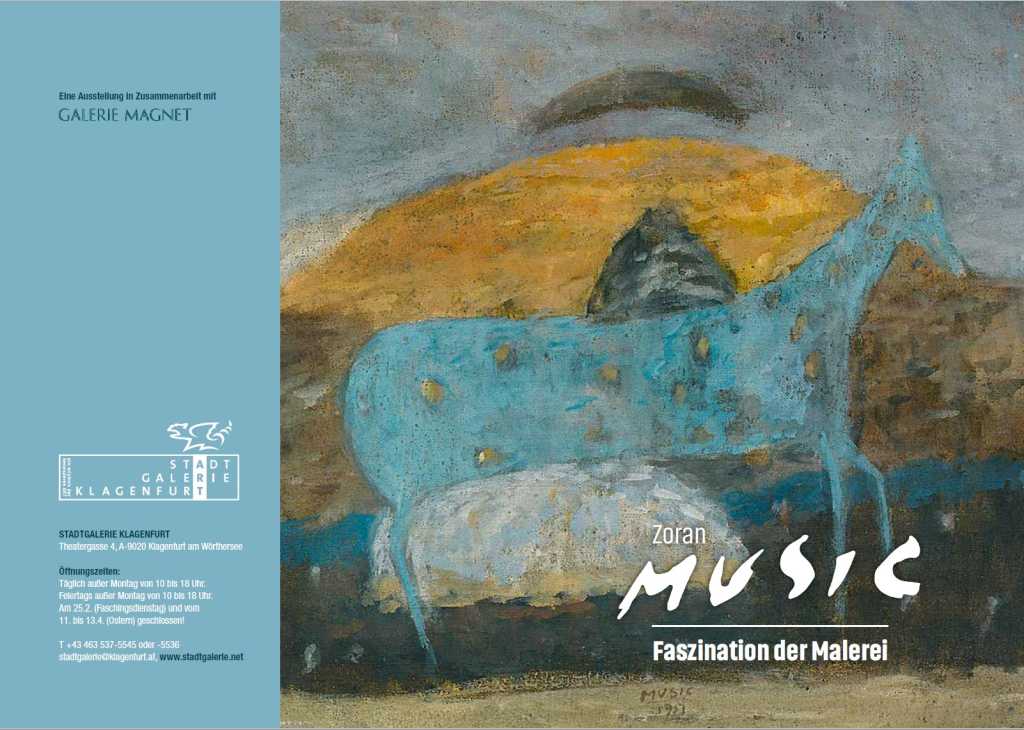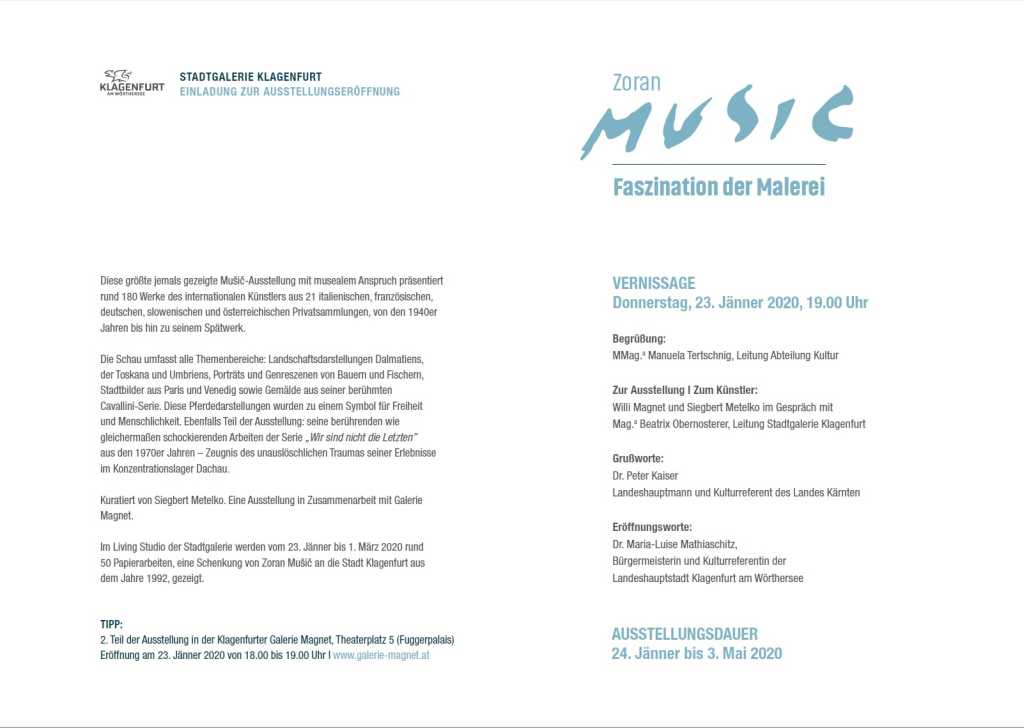 ZORAN MUSIC – the fascination of painting
Calendar powered by The Events Calendar